🏐Fayetteville Athletics- Best wishes to Anne Murphy as she continues her academic and athletic career at the University of Rio Grande. Anne is majoring in Radiology Technology and playing Volleyball! She gave a special thanks to Coach Sharon Sheets for being a great mentor and fostering her love of volleyball!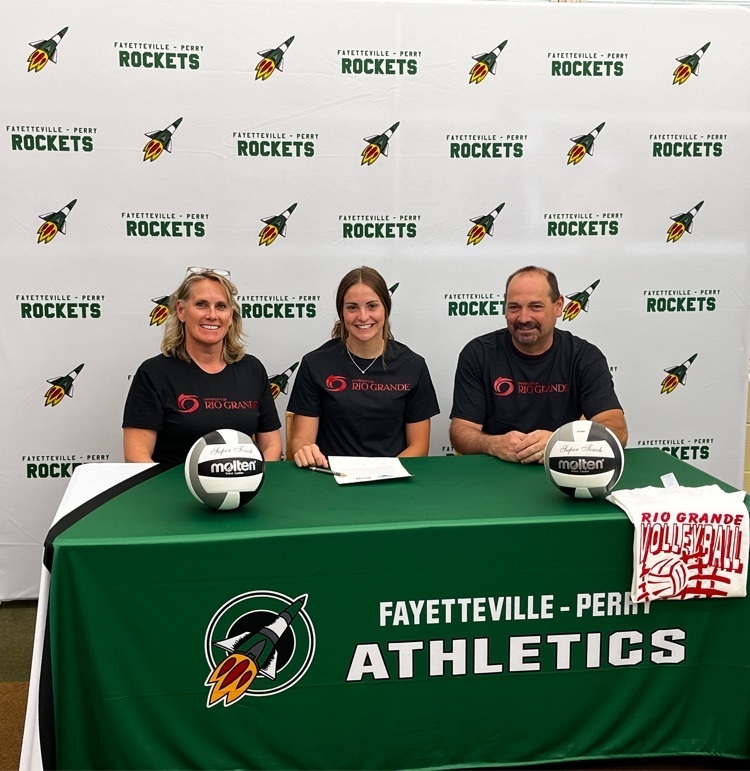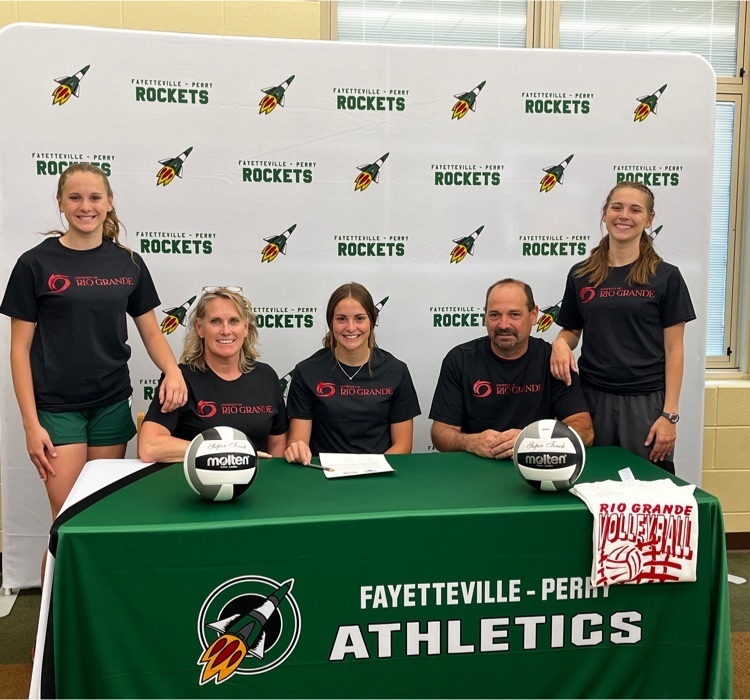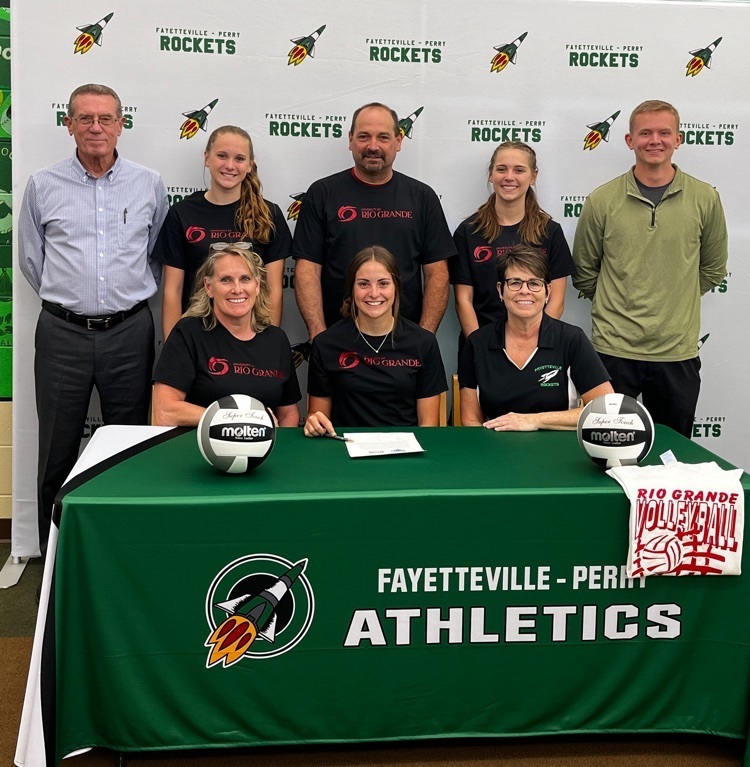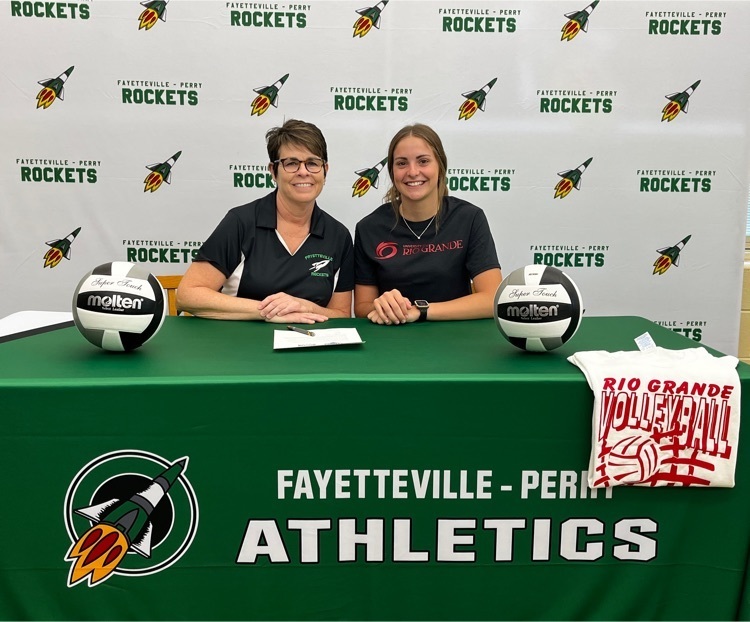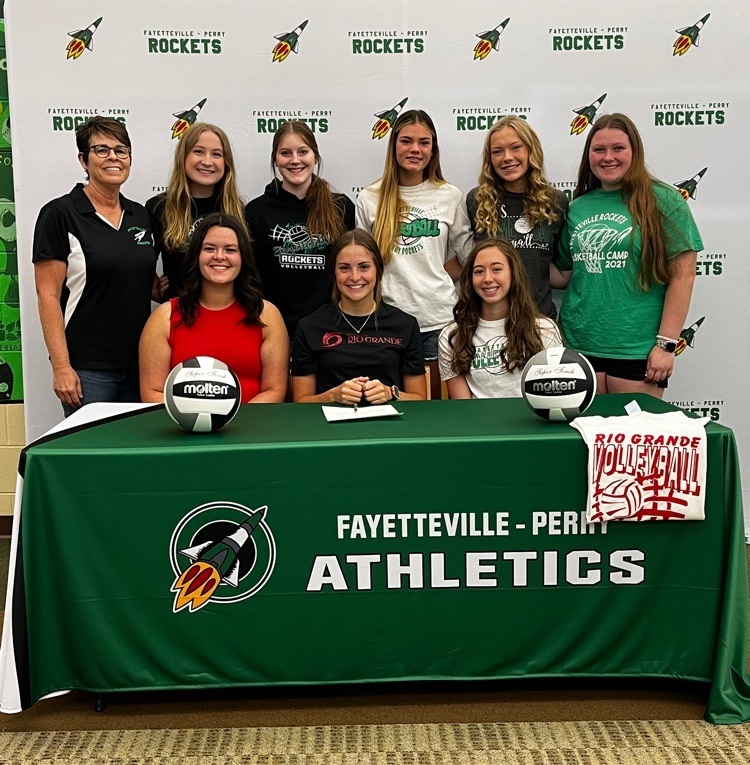 Congratulations to Anne Murphy! She competed at the Regional meet to complete her HS Track career! 3 years making it to Regionals in hurdles!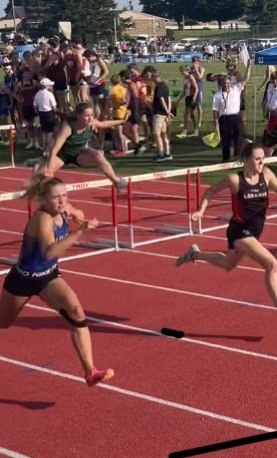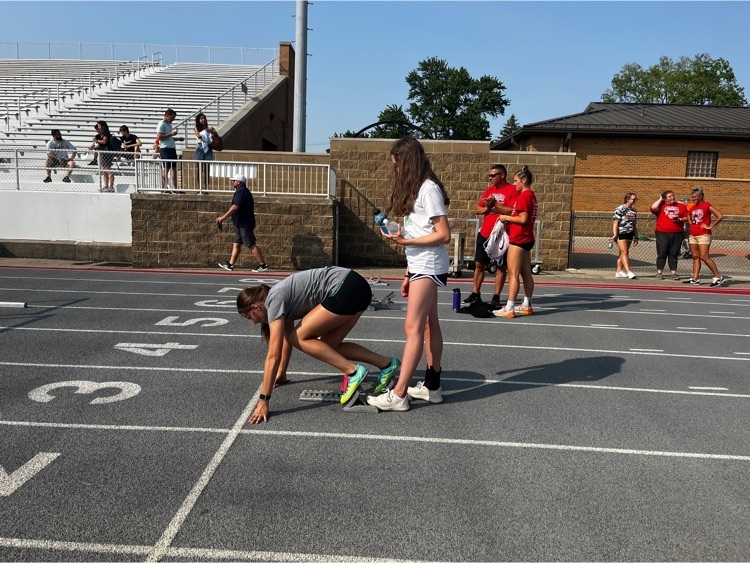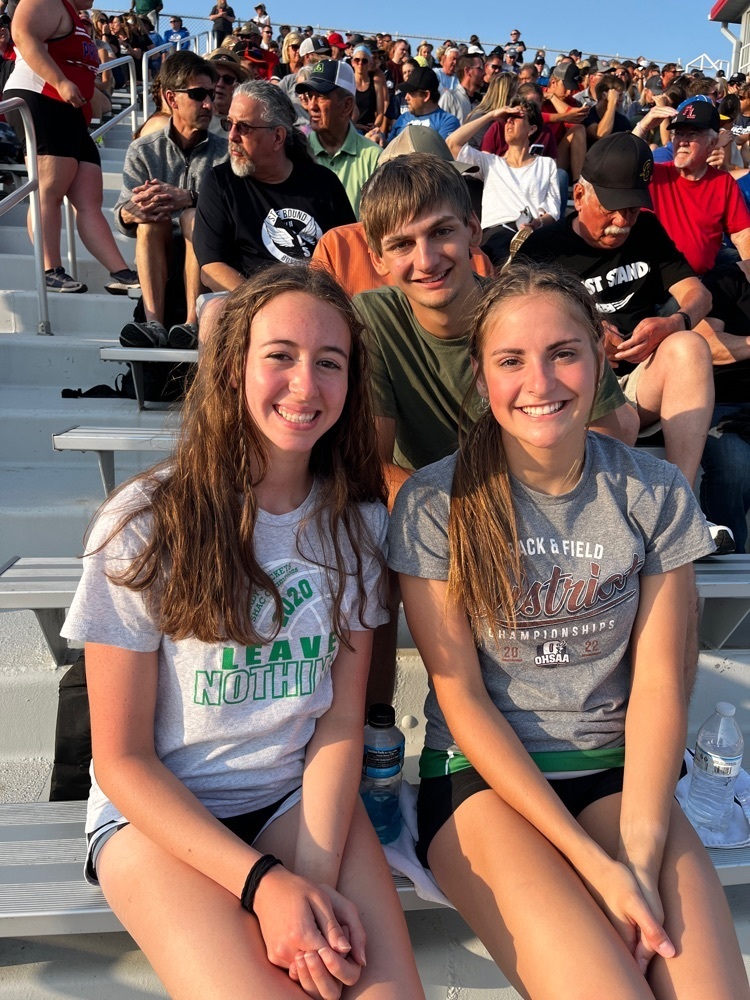 Parent/Guardian, Congratulations on a successful year of education at Fayetteville-Perry Local Schools! Just a reminder that today was the last day of school for students so don't try to send them to school tomorrow! Looking ahead, Fayetteville-Perry Schools Open House will be on Monday, August 14th, 2023 and the first day of school for students is on Wednesday, August 16th, 2023. For questions on the district calendar for the next school year, please go to our school website for details. Enjoy your time with your child/children this Summer and make great memories. Have a good evening, and as always... Go Rockets! Tim Carlier Superintendent Fayetteville-Perry Local Schools

Fayetteville Youth Football and Cheer sign-ups for grades preK-6 are on 5/25, Thursday, 5-7:30pm at the High School Library. preK-2nd (cheer only) $50 3rd-6th (football and cheer) $75 Additional cost for uniform. All K2 football players will play for free this season. A jersey can be purchased for $55. If this time does not work for you call or text: Kelly Wymer 513-315-1151 Stella Berry 614-595-5559 Brandy Stith 937-213-0480

Congratulations to Graduates Anne Murphy and Abby Cartwright on receiving a $2000 Mercy Health Clermont Hospital Physician Scholarship today at Mercy Hospital Awards Luncheon! Good people doing great things! Tim Carlier Superintendent Fayetteville-Perry Local Schools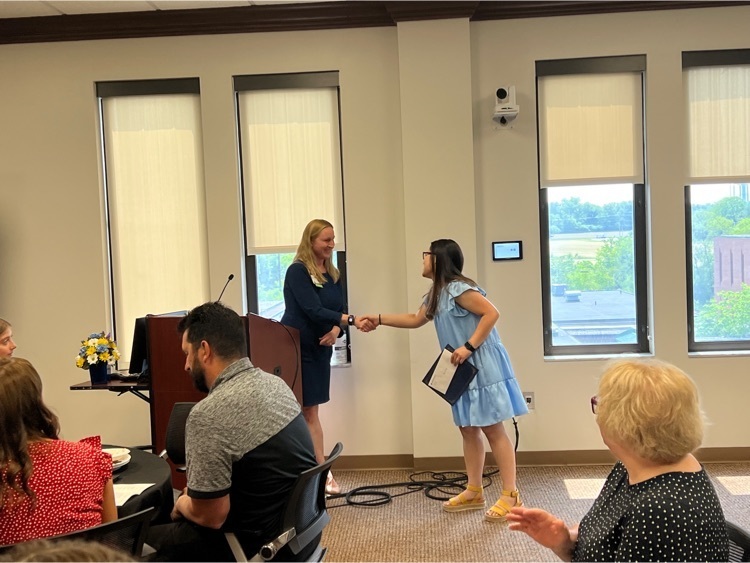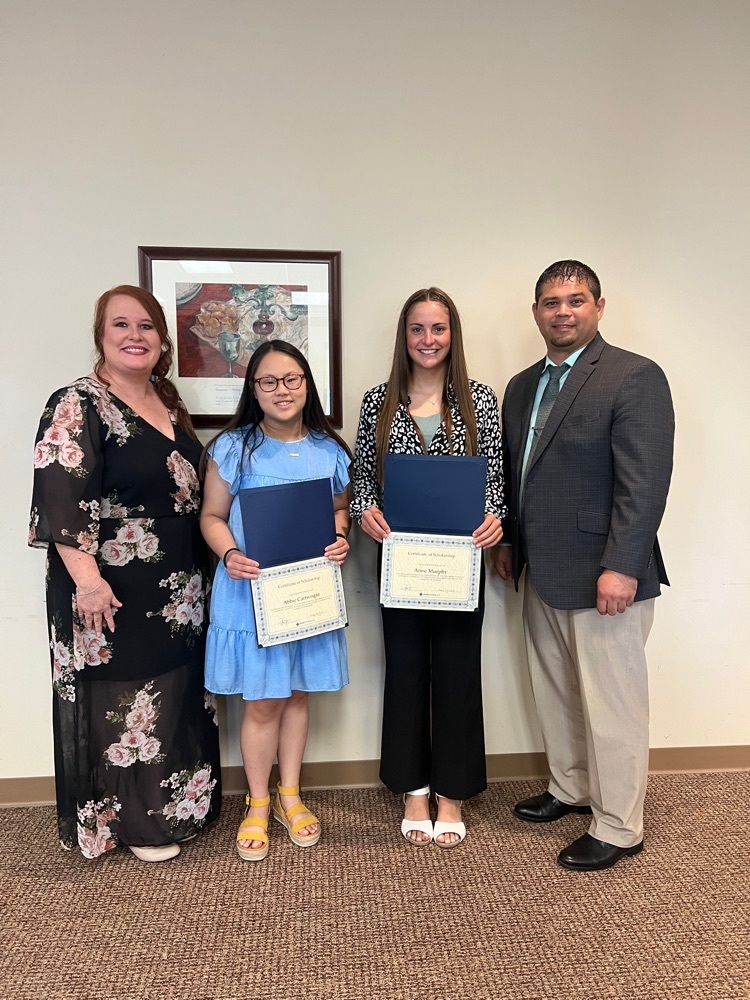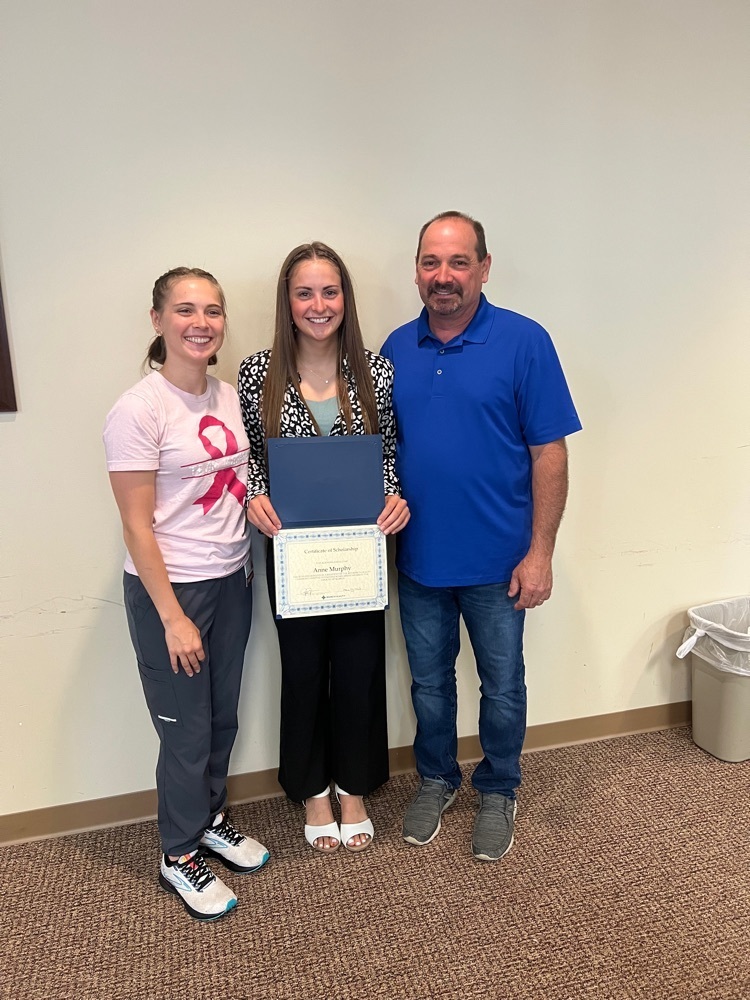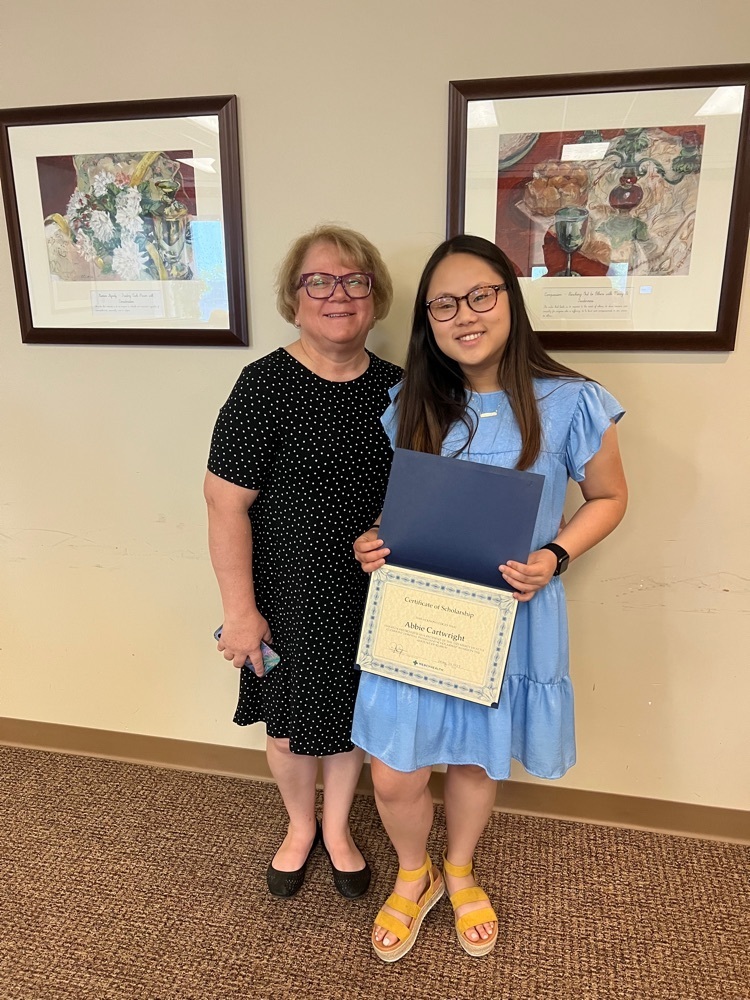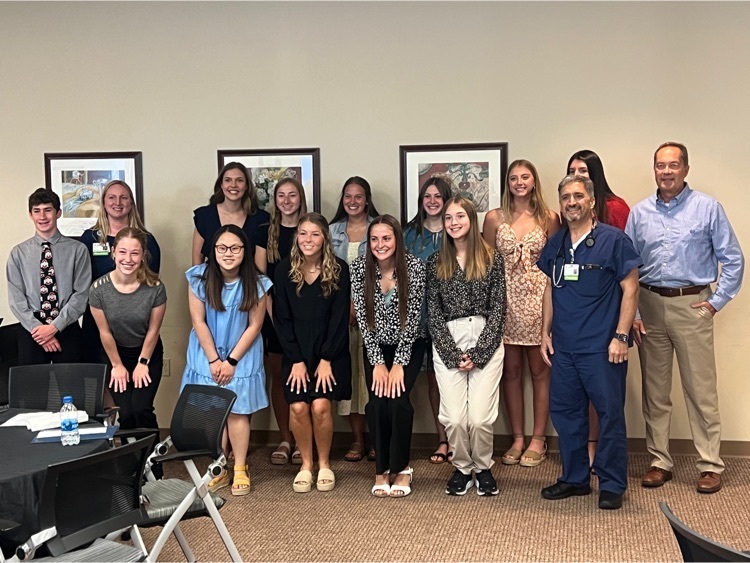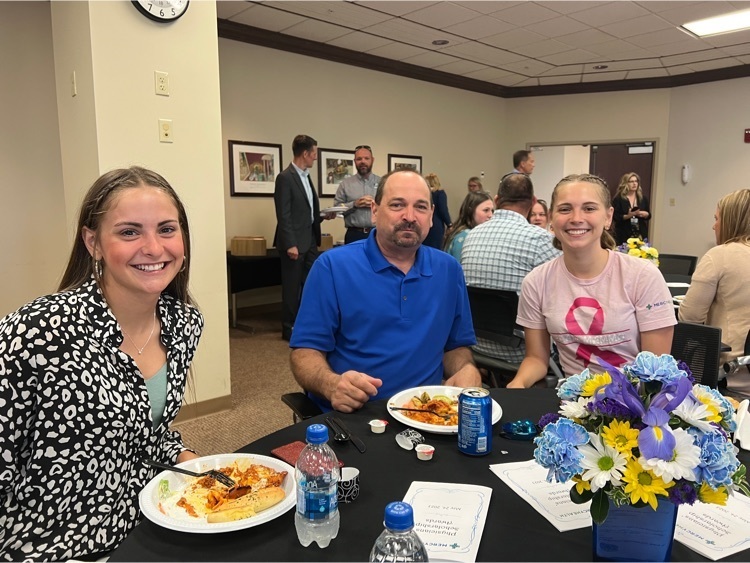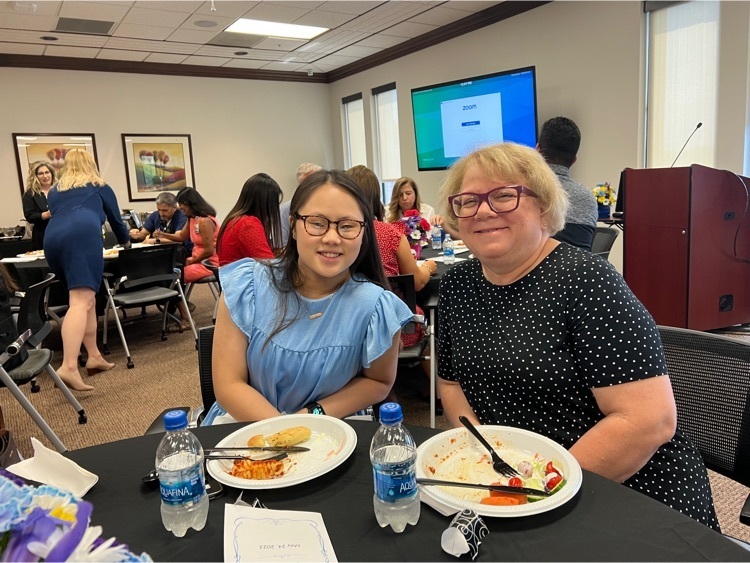 Parent/Guardian, This is a reminder tomorrow, Wednesday, May 24th, 2023, Fayetteville-Perry Local Schools students are on a 1-hour early dismissal. Tomorrow is also the last day of school for all students for the summer! Have a good evening, and as always... Go Rockets! Tim Carlier Superintendent Fayetteville-Perry Local Schools

Congratulations to Anne Murphy on being awarded 2 SHAC All-Conference Awards for Track! Anne won the 100m Hurdles and the 300m Hurdles at the league meet.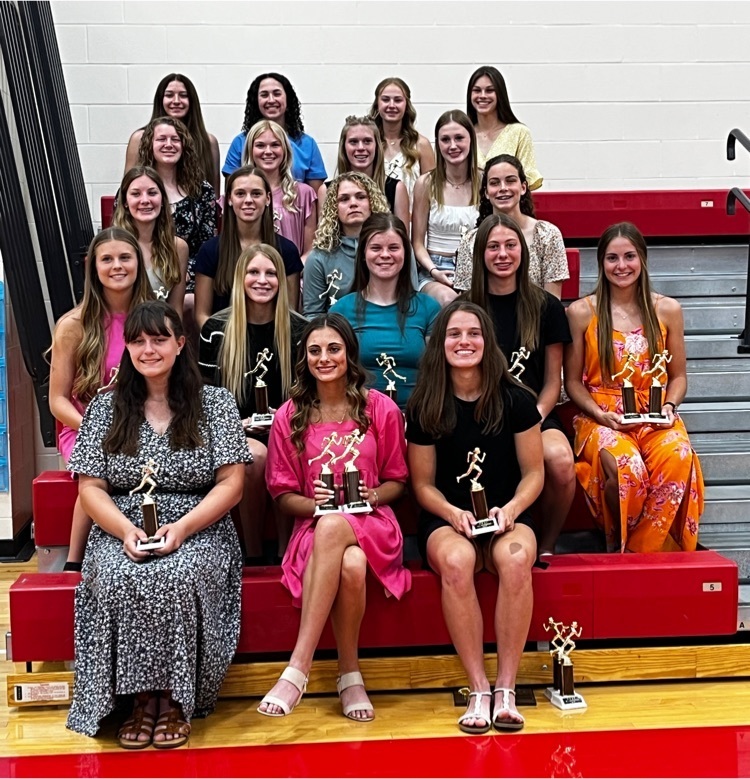 Parents/guardians of elementary students: In order to show support for Tannar Rhoads in his fight against leukemia we would like to invite our students to wear their Tannar Titan t-shirts to school tomorrow. If your child doesn't have a t-shirt he or she can wear an orange shirt. We want to get a picture of our students showing support for Tannar so we hope that your child can participate! Thank you for your support of Tannar and the Rhoads Family!
⚾️⚾️ The field is set! ⚾️ ⚾️ Varsity baseball takes on Felicity for their third round of tournament play. The game will start at 5pm at home. ALL tickets MUST be purchased online. Use the link: ohsaa.org/tickets Tickets are available under DIV, Region 16, Southwest 3.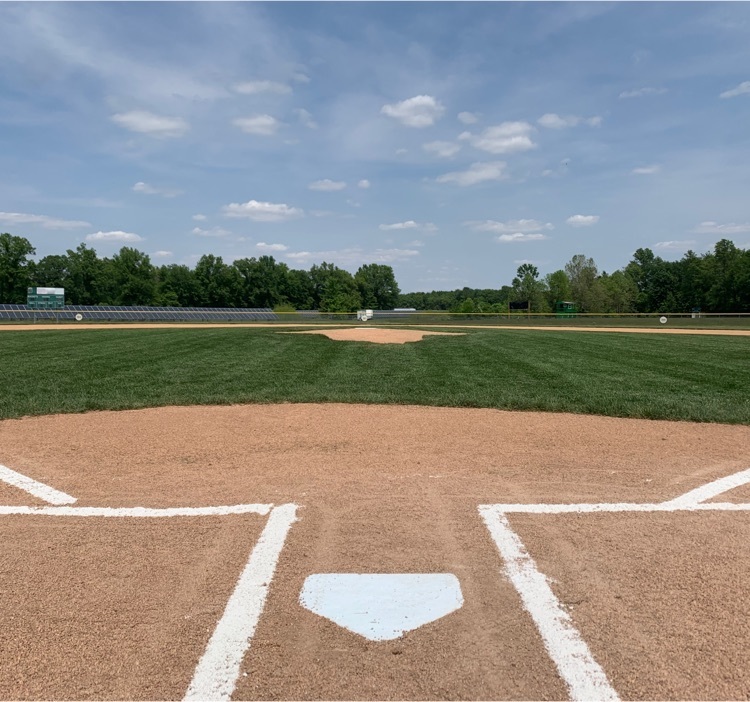 Senior Anne Murphy- District Champion in the 300m Hurdles! Anne will compete at Regionals on Wednesday in the 300m Hurdles and 100m Hurdles! Congratulations and good luck Anne👟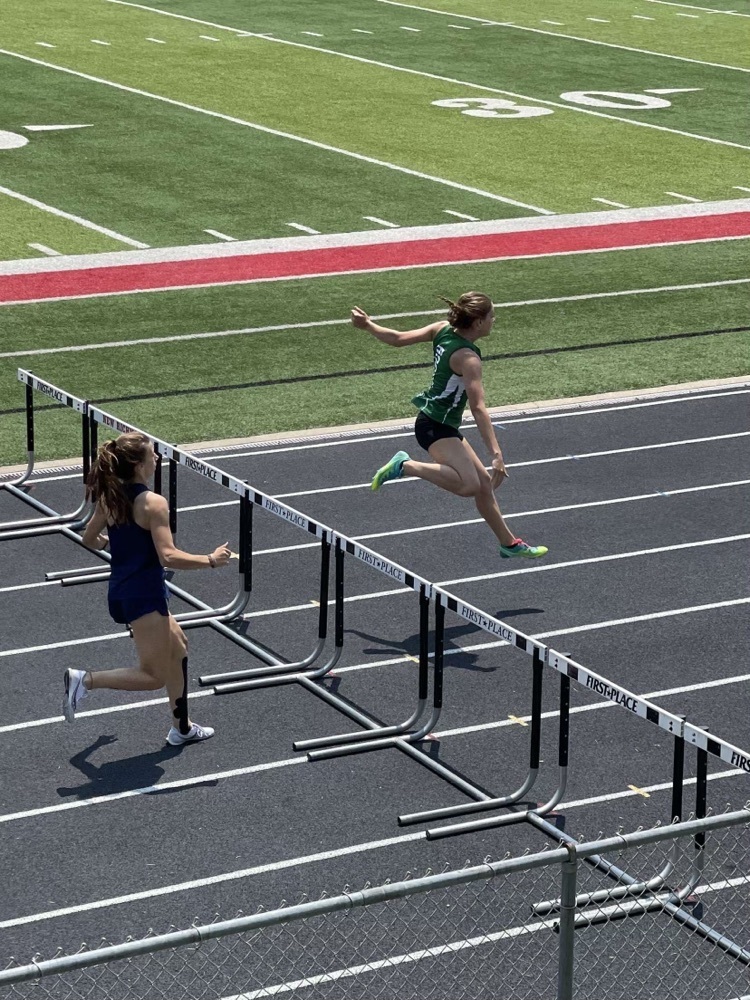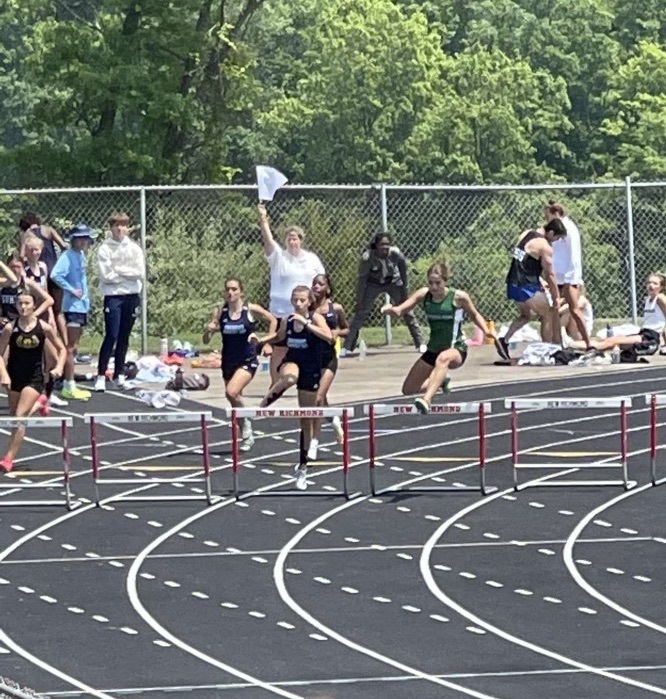 🍧High School and Middle School Students! Tomorrow, Monday 5/22, Kona Ice will be available for students to purchase during their lunch time! Cost is $3, $4, or $5 depending on the size. HS Students who passed their 2023 EOC Exams will receive a coupon for a FREE KONA ICE!

👟4x100 Boys Relay Team set another PR today at the District Meet! They placed 6th today- what a great season this group had!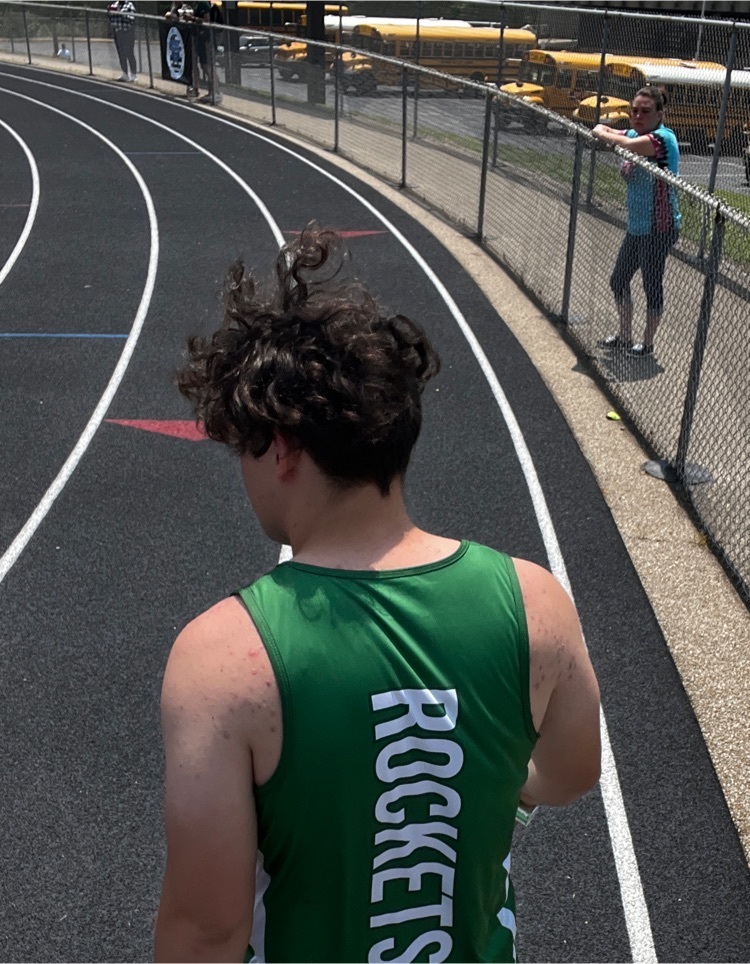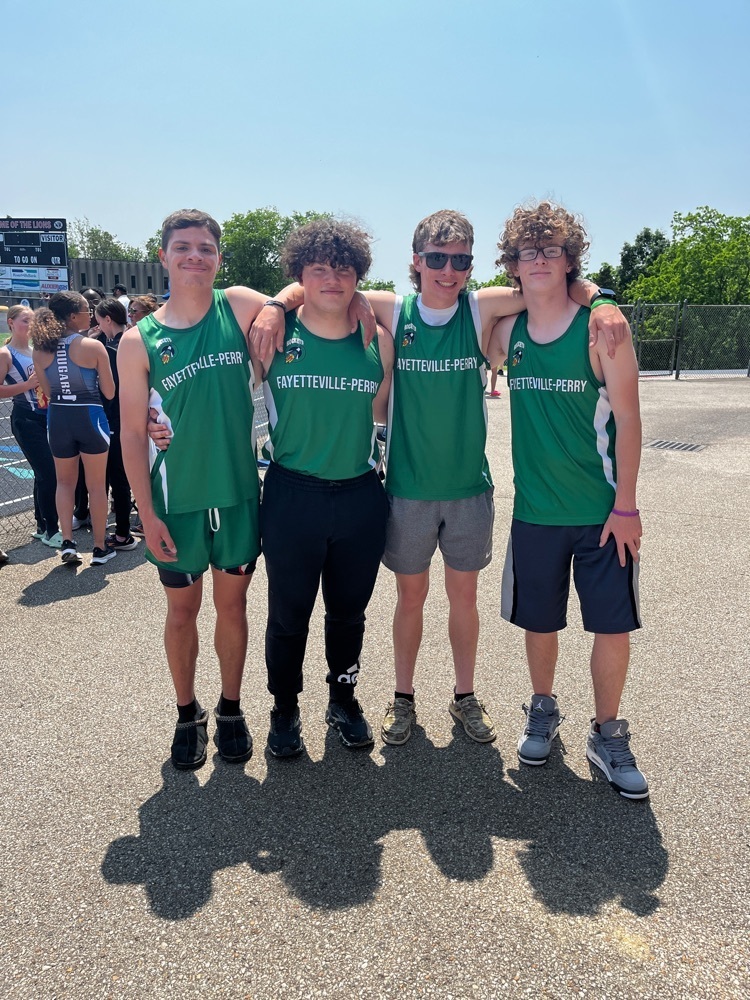 Great job Alexis Deffren! She ran the 800m and 1600m races at the District Meet today! She set new person records for her HS career today!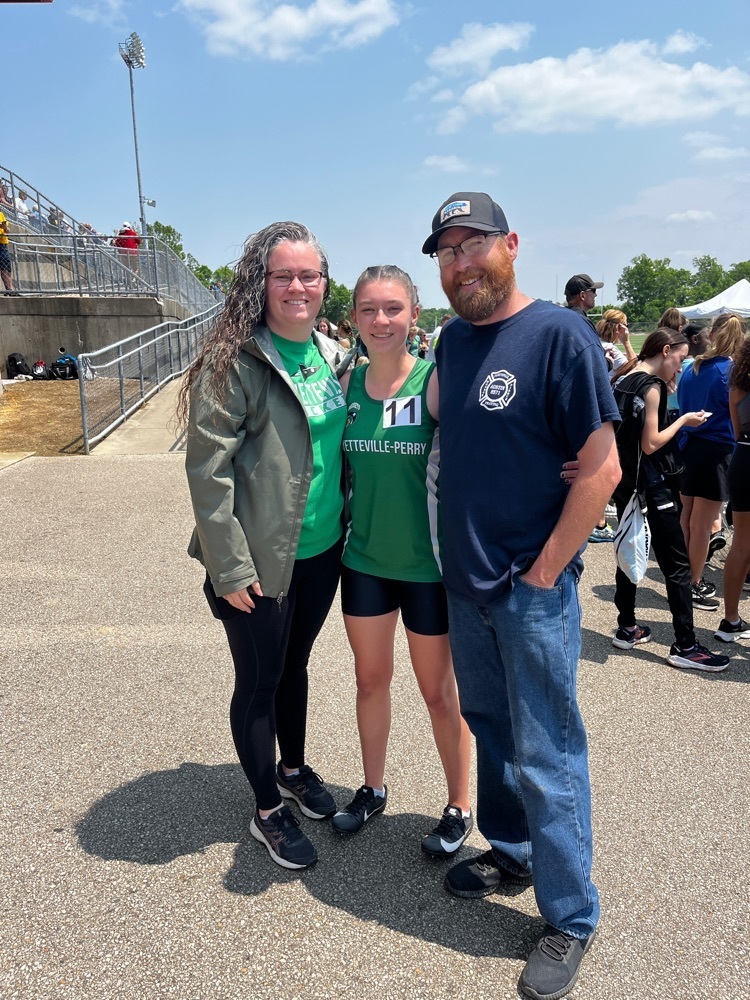 Congratulations to Anne Murphy! District Champion 100m Hurdles!

Keegan Wireman (Valedictorian), Jonas Jakeway (Salutatorian), Sarah Wolfer (CCP Valedictorian), and Cassidy Feldhaus (Class President), joined C103 for their Senior Spotlight today. You can hear them on demand by scanning the QR code or going to GoodGuysRadioTv.com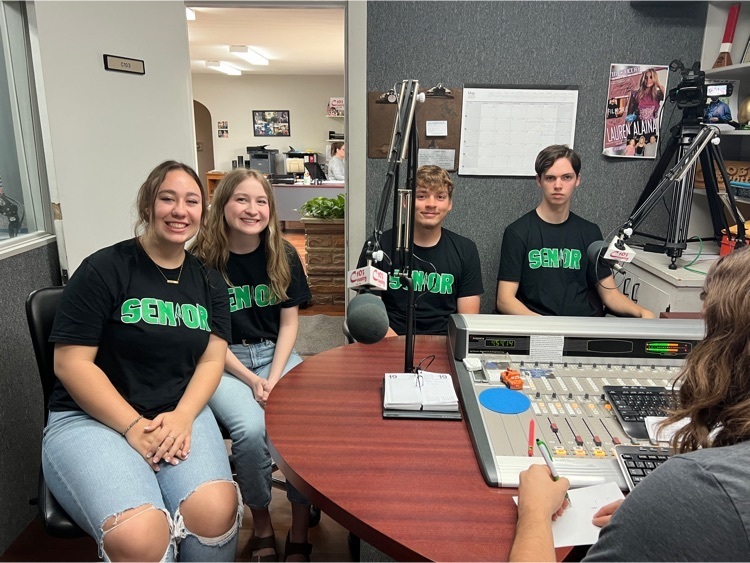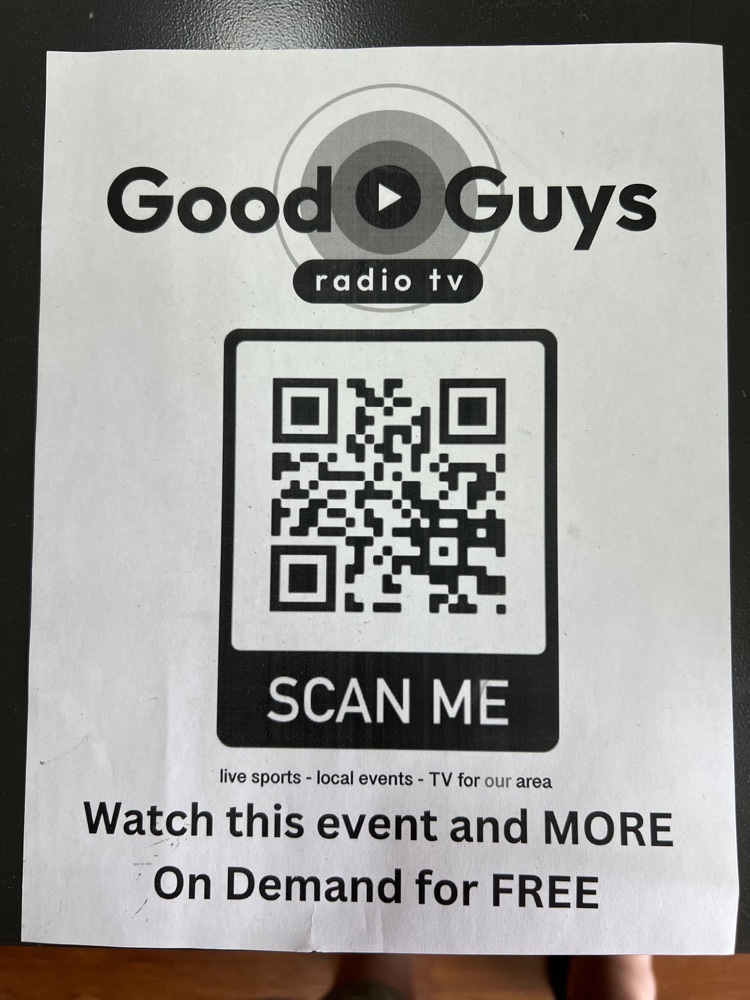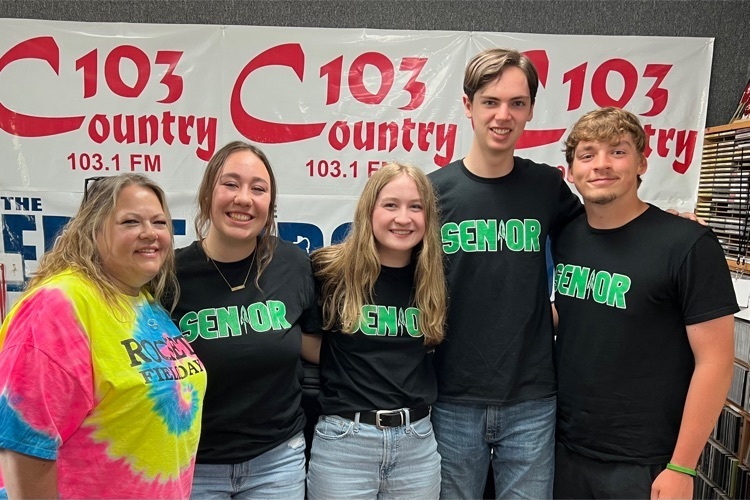 Good luck to our track and field athletes who move on to compete in the District Finals this Saturday. Way to represent us well in the opening events! If you plan on attending Saturday, be sure to purchase your ticket online at
https://www.ohsaa.org/tickets
.

👟HS Track completed in the District running events Thursday night! Our Runners: Anne Murphy, Ainsley Beckler, Alexis Deffren, Isaiah Dowers, Warren Murphy, Gavin Valentine, and PJ McCarty! Our team will be competing in the following Finals on Saturday... 100m Hurdles & 300m Hurdles (Anne Murphy), 4x100 Men's Relay ( Isaiah, Warren, Gavin and PJ), 800m and 1600m run (Alexis Deffren), and the 200m Dash (PJ) ! The team has been improving with each meet and we are excited to compete Saturday afternoon!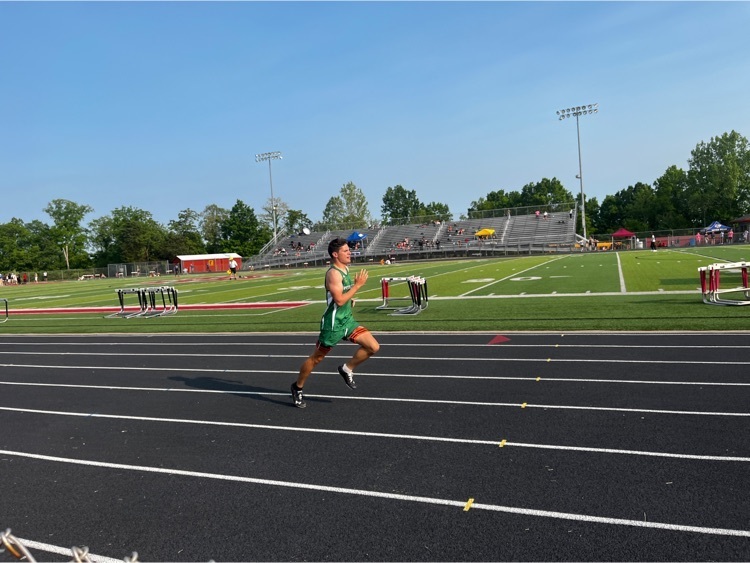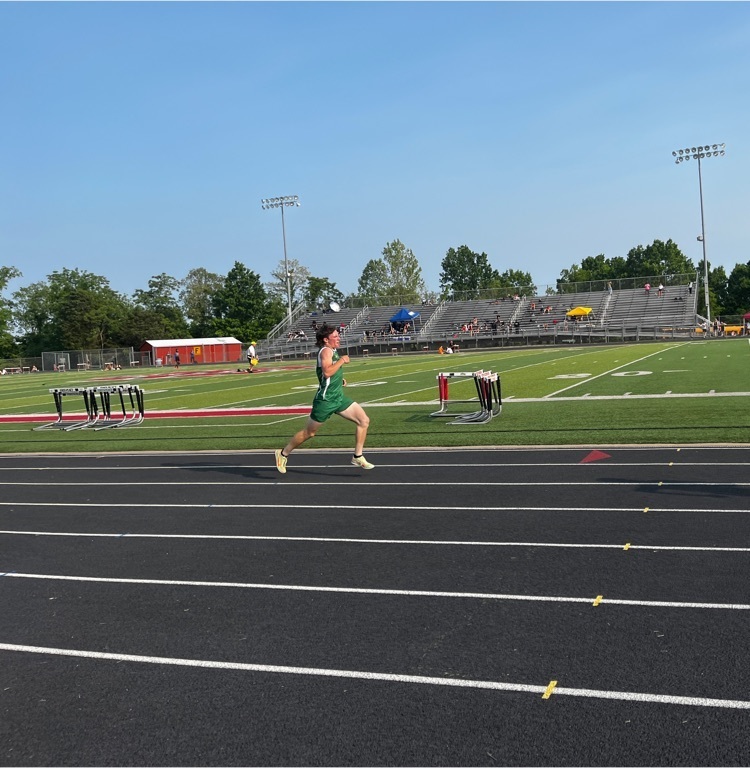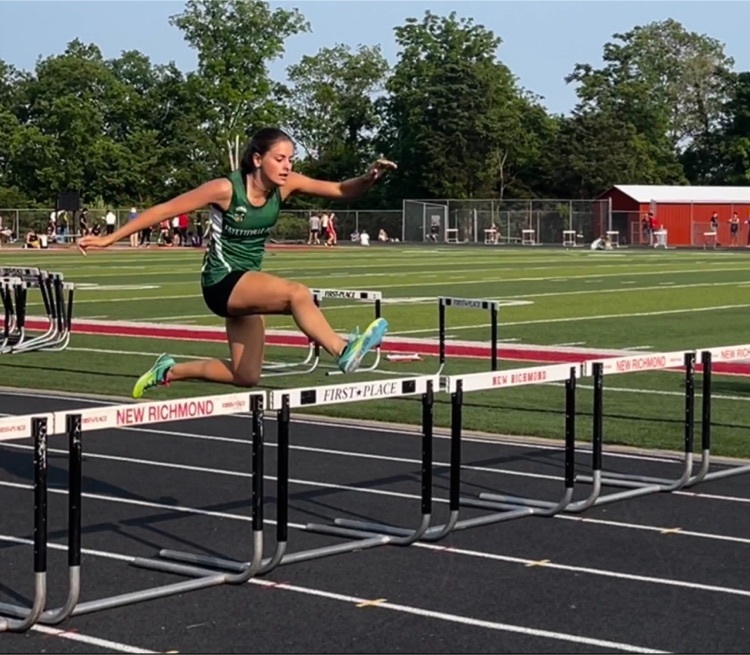 HS Track competed at the District on Tues. in Field events! Placing top 10 in their events were Anne Murphy, 5th in shot put and Avery Jakeway 10th in shot put and discus! Other Field event participants were Isaiah Dowers, PJ McCarty, Brant Crosley and Trevor Mastin. Congratulations on a great season Field Event Participants!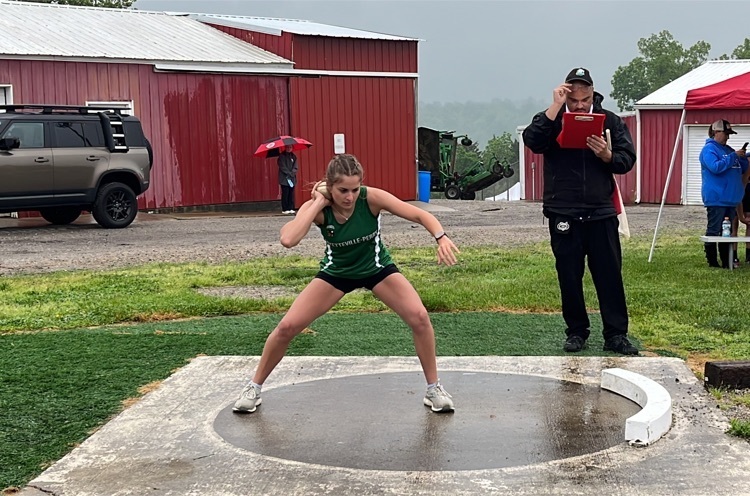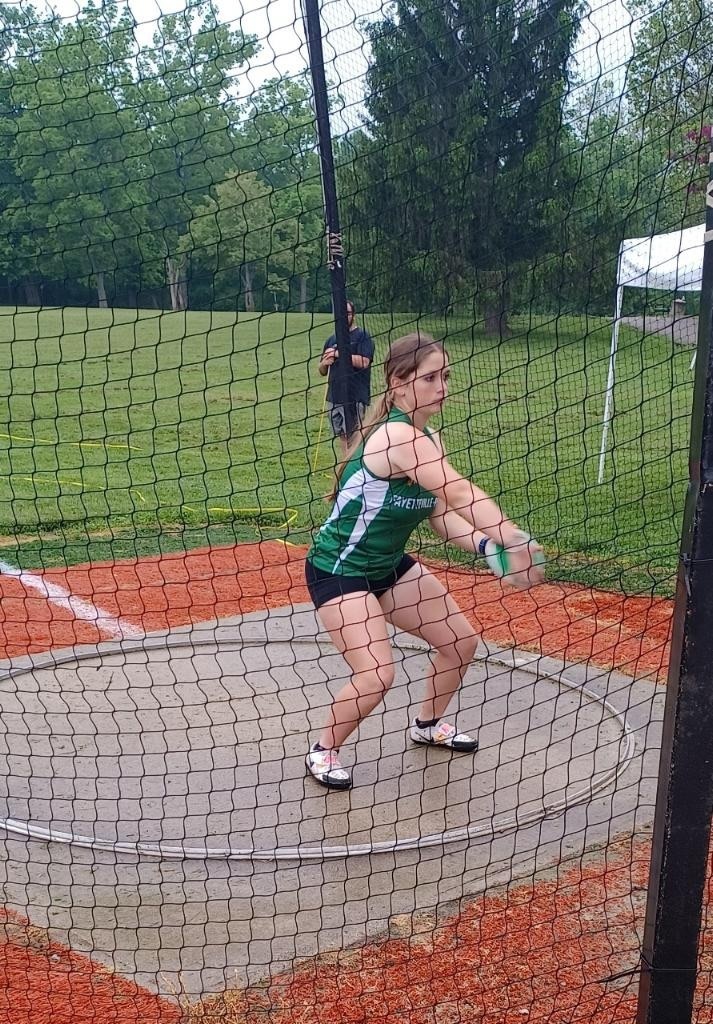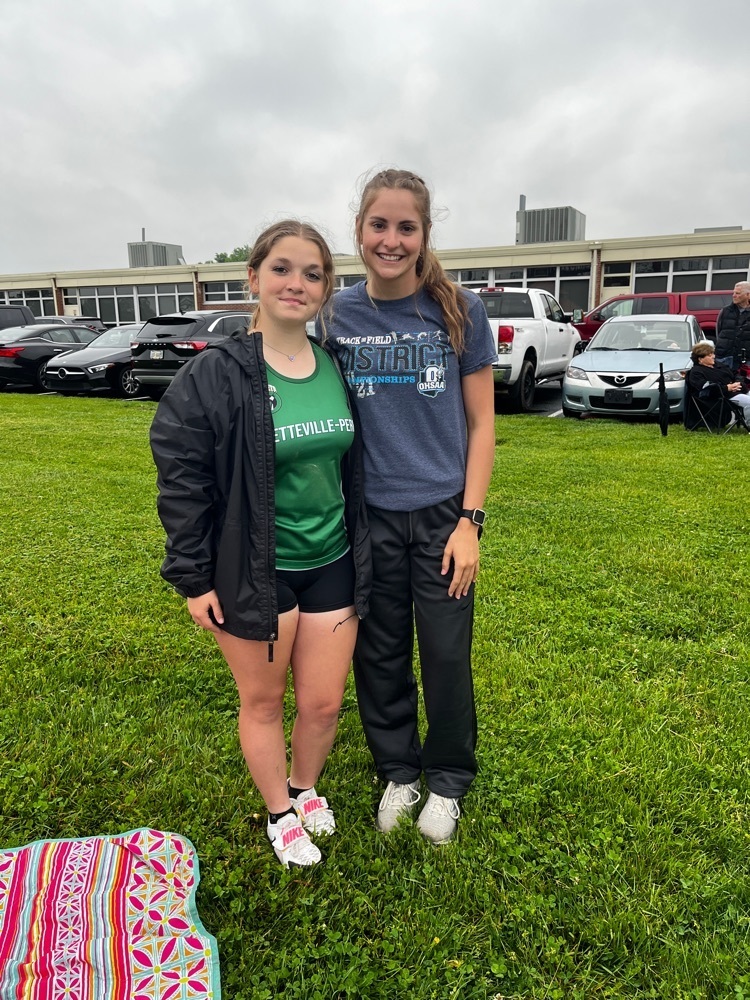 🎓Follow this link to view the 2023 Senior Walk through the Elementary -
https://youtu.be/Ff2flbUrbLA
. Doors for Graduation open at 6:15pm. Seating is first come first serve. Tickets are NOT required nor is there a per graduate limit for guests. Please contact the office if you have any further questions 513.875.3520.