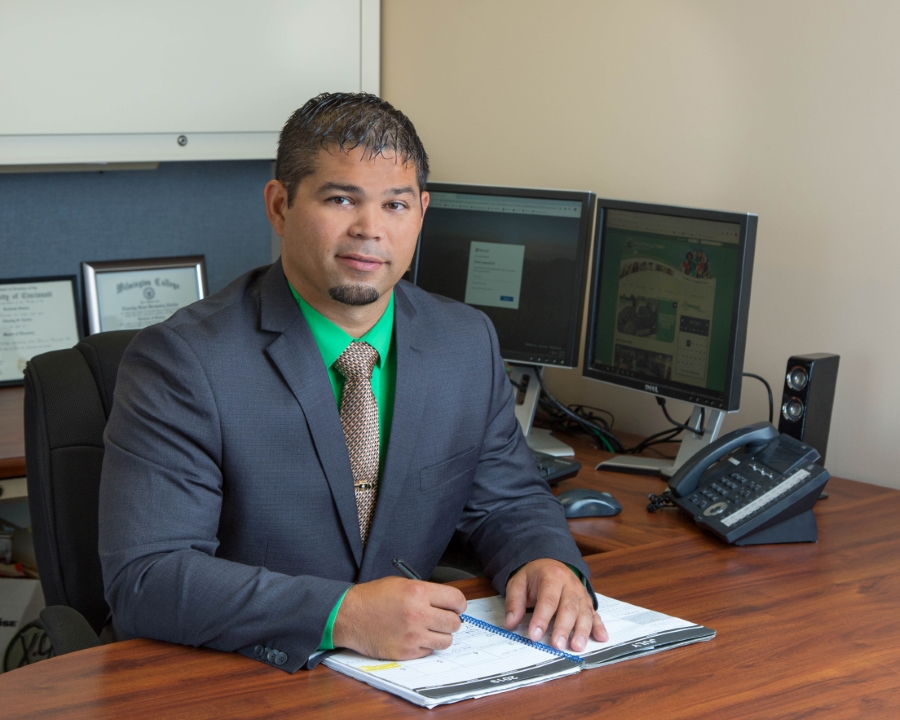 SUPERINTENDENT TIM CARLIER'S MESSAGE
My name is Tim Carlier, Superintendent of Fayetteville-Perry Local Schools. As a graduate of Fayetteville, I am honored to enter my fifth year as superintendent, and I am excited about the continued opportunity to serve the students, staff, and community of my hometown, Fayetteville, Ohio.
During my seventeen years in the district, I have been fortunate to serve in a variety of roles; these have included teacher, assistant principal/athletic director, principal, and now superintendent. Those experiences, along with my active involvement in the community, have enabled me to understand the needs of our community and uniquely equipped me to serve those needs as your superintendent. Above all, we must provide the opportunity for all students to receive a quality education and the guidance that will lead them to a successful future. As your superintendent, I assure you that is my top priority.
As we step into this new school year, I am thrilled to unveil a series of transformative updates that reflect our dedication to student growth and well-being. Safety remains a priority, and we have introduced new surveillance cameras inside and outside our buildings. This step reaffirms our commitment to providing a secure environment where learning flourishes.
Moreover, our dedication to effective communication and an enriched learning experience is evident through the implementation of a new Public Address (PA) system across all our school buildings. In addition, the high school and middle school gymnasium now boast a state-of-the-art sound system that promises to enhance the vibrancy of our events and gatherings. These upgrades would not be possible without being awarded a $300,000 Safety & Security Grant that our administration applied for.
I am happy to announce our partnership with the Brown County Sheriff's Department who will be providing a Student Resource Officer (SRO) for the 2023-2024 school year. This collaboration exemplifies our unwavering pledge to nurture an environment of support, safety, and shared growth.
A poignant symbol of respect and gratitude will soon grace the heart of our high school gymnasium: a rolling American Flag Banner. This emblem serves as a constant reminder of the sacrifices made by our veterans and a celebration of the land we call home.
I am delighted to announce that our school district has been awarded a Literacy Grant for the 2023-2024 school year - a resounding endorsement of our dedication to enhancing literacy and language skills for our students. This grant, totaling $450,000, is a testament to our collective investment in the future of every student and educator.
The rhythm of the new school year is marked not only by academic endeavors but by the spirited strides of our Fall athletic teams in grades 7-12. With an assembly of exceptional student-athletes participating in sports, I am confident that the seasons ahead will be characterized by success, growth, and invaluable life lessons.
Before I conclude, I invite you to check out the touch screen monitor "Wall of Fame" located in the high/middle school cafeteria. It recognizes athletic and co-curricular achievements over the years. However, this "Wall of Fame" is a process in the works. If you may have information that would be relevant, please reach out to the athletic director or high school secretary.
As we plan for the 2023-2024 school year, I am excited to watch our young people succeed in their academics and extracurricular activities. I want to see our students, parents, and community build strong professional and personal relationships, make positive memories, and continue our tradition of excellence!
If you have any questions, please feel free to call me at 513-875-4500.
Have a great day and an amazing school year. And As Always … GO ROCKETS!
Tim Carlier
Superintendent
Fayetteville-Perry Local Schools